Welcome to
Lake Erie Spine & Injury Center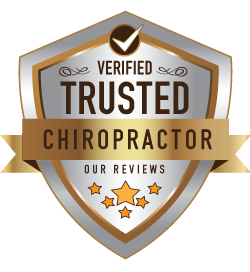 If you are in search of a chiropractor in Erie, check out Lake Erie Spine & Injury Center. We are located near the entrance to beautiful Presque Isle State Park at 1005 Peninsula drive. We are located directly next door to McDonalds on Peninsula Drive and across the street from the Ugly Tuna.
GET THE LIFE YOU DESERVE!
Welcome to Lake Erie Spine & Injury Center. At Lake Erie Spine & Injury Center we truly care about our patients. We focus on results through accurate diagnosis and proven treatment methods. We are dedicated to assuring that our patients have a positive Chiropractic experience in Erie PA. As a patient at Lake Erie Spine & Injury Center you can expect results focused care, proven treatment methods, friendly staff, a comfortable environment and patient specific treatment that is tailored to your individual needs for successful outcomes.
What sets Lake Erie Spine & Injury Center apart from other Erie Chiropractors is Dr. Thomas Perkins's approach to patient care and Chiropractic care. He focuses on accurate diagnosis to tailor a patient specific treatment plan based on the patient's individual needs using the most up to date empirical evidence, data and rationale. As a Chiropractor in Erie, PA, Dr. Thomas Perkins has helped countless patients in Erie, PA who have failed care with no appreciable results at other Chiropractic offices in Erie, PA.
Some common misconceptions that people have about Erie Chiropractors is that all Erie Chiropractors do the same things. If you haven't had success with other Erie Chiropractors it doesn't necessarily mean that Chiropractic won't work for you. Here at Lake Erie Spine & Injury Center we pride ourselves on accurate diagnosis as we know this is essential in effective treatment. Using proven methods of care with an accurate diagnosis is how Dr. Thomas Perkins at Lake Erie Spine & Injury Center has had so much success in helping patients with their pain in Erie. Another common misconception is that it is expensive and there are lengthy treatment contracts to sign. At Lake Erie Spine & Injury Center, there is never a treatment contract to sign that obligates you to care and we don't sell you on unnecessary services. We are here to help you in the most cost-effective way and in the shortest possible time.
Lake Erie Spine & Injury Center is your best choice for Chiropractic care in Erie. If you are ready to start on your pathway to a healthier and pain free lifestyle, schedule an appointment with our office. You can click the "New Patient Special" or call our office directly. We are here to help you and are eager to help you on your journey to health and wellness through Chiropractic care.
Many individuals in Erie believe chiropractic care can do little more than relieve pain in the neck and back regions. However, chiropractic was developed to treat a much wider range of conditions than just back or neck pain.
The first spinal realignment performed by D.D. Palmer, the founder of chiropractic, aimed to restore the hearing function of a deaf man. After an adjustment relieved the inflammation of neural pathways in the man's body, he could hear once again! After making miracles reality, D.D. Palmer sought to bring chiropractic's healing properties to the masses.
Chiropractic works by making carefully placed adjustments to realign your spine. These adjustments allow the muscle tissues to properly support the spine and vital neurological processes that occur within it. When the spine is able to function without interference, the body is better able to facilitate healing, relieve pain and restore health.
Patients regularly underestimate the amount of training and education chiropractors must undergo before fully allowed to practice. In fact, chiropractors have among the most rigorous coursework required in the medical field. The amount of schooling required is on par with that of physicians.
Once chiropractic students make their way through the basic medical coursework in their undergraduate studies, they must be accepted and graduate from a 4-year chiropractic college. Throughout their four years at a highly-specialized chiropractic college, their knowledge is constantly being built and tested.
Rest assured, you will be in good hands with the chiropractic team at Lake Erie Spine & Injury Center. If you have any questions, feel free to contact our team in Erie. We are here to help you achieve your health goals.